Geared for Greatness
Friday, March 24, 2023
8:30 AM

11:00 AM
Fairmont Austin, 101 Red River St, Austin, TX 78701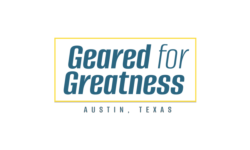 Join us at the Fairmont Austin for "Geared for Greatness" presented by Coca-Cola; a networking breakfast and forum for women in sports, entertainment and who want to network with other great women. This dynamic event will be hosted by Sage Steele, television anchor and co-host of SportsCenter on ESPN. Enjoy breakfast and real conversation with women who continue to strengthen the path for other women in the sports and entertainment industry. The event will feature guest speakers, giveaways, door prizes, and is an amazing way to give back to children in the Austin area.
All proceeds from the event will benefit Speedway Children's Charities, furthering our mission of fighting for children who are homeless, without parents, or victims of trafficking in Austin.
For additional information or sponsorship opportunities, please contact Marissa Chaney at [email protected] or call 817-215-8564.