Adopt-a-Sheep
Sunday, December 31, 2023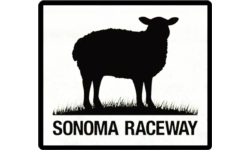 Sonoma Raceway is home to many unique sights and sounds, but what tends to grab the attention of race fans from around the world is one of the property's most efficient operational services – a population of sheep.
The furry flock, which ranges from 650 in the winter to nearly 2,500 in the summer, is onsite every day to help maintain Sonoma Raceway's 1,600 acres of grassland, an eco-friendly alternative to mowing.
The role of the sheep has become an especially critical tool in the effort to minimize fire danger by reducing fuel load, particularly in areas of the track that aren't easily accessible by machinery.
Now you can bring home your own Sonoma Raceway sheep, by symbolically adopting a sheep through a tax-deductible donation to the Sonoma Chapter of Speedway Children's Charities.
By adopting a sheep, we're able to provide essential funds for local non-profits that meet the direct needs of children in Sonoma County. Your support will fund a variety of needs for our community's most vulnerable children, including those experiencing food insecurity, homelessness, domestic trauma and in need of foster resources.
Here's just how far your symbolic adoption can go:
One sheep can provide...
One week of groceries for an underserved family
Two nights of safe refuge for a family fleeing domestic violence
Basic essentials for a foster child
…and so much more!
For more information, please contact Courtney Kiser at [email protected].