Laps for Charity
Friday, August 14, 2020
6:00 PM

8:00 PM
New Hampshire Motor Speedway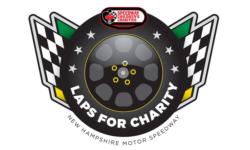 You've watched the pros on Sunday... now you can experience the speed of the "Magic Mile" ! Speedway Children's Charities and New Hampshire Motor Speedway wants you to feel the rush as you ride around one of America's premier racing venues. For a $40 donation, you can either drive your own car around the speedway.
Please note: You must be 18 or older to drive your vehicle around the track. Children riding in the vehicles must have required waivers signed by both parents or legal guardians in order to participate in event. 
Please stay tuned for information about this exciting event!