The Labonte Brothers Celebrity Clay Shoot
Wednesday, June 9, 2021
Circle T Ranch, Westlake, Texas 76262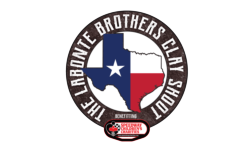 Be a part of the NASCAR All-Star Race excitement! Join us on Wednesday, June 9, for The Labonte Brothers Celebrity Clay Shoot! The event will be held at the majestic Circle T Ranch, just minutes away from Texas Motor Speedway. You don't want to miss this day of outdoor fun, so make your plans now to attend!
Detailed information about teams and sponsorship opportunities can be found HERE. For inquiries please contact scc@texasmotorspeedway.com.
Note: We are unable to process donations or event registrations from residents of Mississippi. We hope to have it resolved soon.