Coca-Cola 600 Laps for Charity
Sunday, May 30, 2021
9:00 AM

12:00 PM
Charlotte Motor Speedway Oval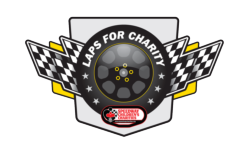 Join Speedway Children's Charities - Charlotte Chapter on Sunday, May 30th for our Coca-Cola 600 Laps for Charity event! Fans will get the chance to take a three-lap cruise around Charlotte Motor Speedway's iconic 1.5-mile racetrack in their personal car from 9:00am - 12:00pm before the NASCAR Cup Series drivers take over!
Restrictions:
Drivers must be at least 18 years of age and have a valid license
Motorcycles will not be permitted
All occupants of the vehicle under 18 must have a parent present to sign a minor waiver
Vehicle must be street legal
You MUST have seatbelts in your vehicle and wear them
Note: We are unable to process donations or event registrations from residents of Mississippi. We hope to have it resolved soon.