Tony Stewart Smoke Show
Wednesday, October 11, 2023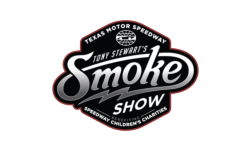 Join us on October 11th for this once-in-a-lifetime fantasy driving school with instruction from Tony Stewart himself! You will experience a day-in-the-life of a NASCAR Cup Series Driver including competitive racing sessions with Team Texas Driving School, personalized locker filled with swag and a firesuit, dinner, a Texas Motor Speedway Victory Lane celebration, and a ONE ON ONE RIDE ALONG WITH TONY STEWART in a stock car!
 Space is extremely limited, reserve your spot now! 
If you have any additional questions, please contact Marissa Chaney at [email protected] or call 817-215-8564.