Ride for the Kids Motorcycle Ride
Wednesday, June 17, 2020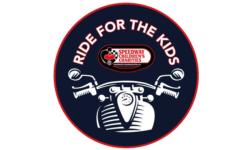 The ride will begin at New Hampshire Motor Speedway by doing 3 (three) laps around the speedway.
The ride will then proceed along side Lake Winnipesaukee.
Taking a break in Ossipee to stretch the legs and fuel up if needed.
Then we will head to the Kancamagus Highway and ending in Woodstock for a nice meal.
Working on details on where lunch will be. Stand By!

For more information, please contact Hillarie Scott, Director of Speedway Children's Charities- New Hampshire at 603-513-5738 or hscott@nhms.com.