Drive the Track
Saturday, November 2, 2019
9:30 AM -

4:00 PM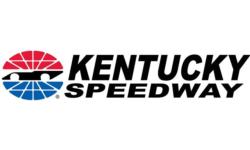 Kentucky Speedway's Drive the Track event returns on Saturday, November 2 from 9:30 a.m. to 4:00 p.m., giving guests the chance to experience our tough 1.5-mile tri-oval in their personal vehicles.
On this date, guests who make a tax-deductible donation to Speedway Children's Charities for $40 or more will be able to drive three laps on the track, paced by a safety vehicle. To do this, fans must go to the Administrative Building at Kentucky Speedway on November 2, make their donation at the Ticketing Window and follow directions provided in order to take their laps.
In addition, SCC Kentucky will be taking photos in Victory Lane for an additional $10 donation.
You may call 859-567-3419 for further details.