6th Annual SCC Fundraising Dinner presented by Seal-Pro and L&N Federal Credit Union featuring Guest of Honor Jeff Burton
Tuesday, June 18, 2019
6:00 PM -

8:00 PM
Montgomery Inn Boathouse - Cincinnati, OH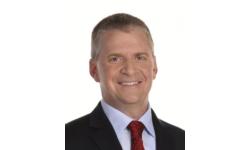 Join us for our annual dinner and help us raise funds for children in need in our local area!
This unique dinner takes place in an intimate setting for only 40 guests and features this year's Guest of Honor, Jeff Burton. This event is designed to provide our charity's supporters with a once-in-a-lifetime opportunity to interact with one of NASCAR's famed drivers. Guests will be entertained with stories from Jeff, served a great dinner at one of Cincinnati's classic restaurants and provided a customized premium gift specially made for this fundraiser.
Not only is this a one-of-a-kind experience, but the money raised from this event will impact the lives of thousands of children in our local area. Purchase your seats today by clicking the button near the bottom of this page.
Jeff was the 1994 NASCAR Cup Series Rookie of the Year and won 48 races in the Cup and Xfinity Series throughout his racing career. He also became only the sixth driver to earn his 1,000th NASCAR career start in 2013. Currently, you can catch Jeff on NBC Sports Group's NASCAR Cup and Xfinity Series racing coverage, working alongside race announcer Rick Allen and fellow analyst Steve Letarte.
Regarded as a trusted advocate for the sport, Burton has worked closely with NASCAR on numerous safety issues and programs, including the creation of safer seats, track walls, cockpits, helmets, uniforms and HANS devices. Commonly sought out for his perspectives on various issues affecting NASCAR, Burton has been dubbed "The Mayor" by fans, competitors and media.
Join us for this celebratory evening of camaraderie, storytelling and fundraising for local kids! 
2018 SCC Fundraising Dinner Photo Album
---
Contact Dayna Winslette with the Kentucky Chapter for further information -- e-mail: dwinslette@kentuckyspeedway.com; phone: 859-567-3417