Speedway Children's Charities Gala Presented by Sonic Automotive
Wednesday, May 24, 2023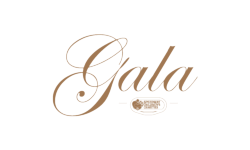 Speedway Children's Charities is excited to announce our 41st annual Speedway Children's Charities Gala Presented by Sonic Automotive on Wednesday, May 24th. This exclusive event will be held at the Ritz-Carlton in Charlotte, North Carolina.
This annual black-tie gala serves as a marquee fundraiser for Speedway Children's Charities' Charlotte chapter. The event features many prominent dignitaries from the motorsports industry as well as many business executives from Charlotte, the headquarters of Speedway Children's Charities since its founding by O. Bruton Smith in 1982.
Throughout the evening, SCC will honor its legacy of helping kids in need. The evening will include a menu curated by award-winning chef Bruce Moffett and live music from Party on the Moon, The black-tie gala will celebrate the rich history of Speedway Children's Charities, with hosts Adam Alexander and Clint Bowyer from Fox Sports.
For more information, please contact SCC Charlotte chapter director Taylor Kirby at [email protected].