Laps for Charity
Saturday, March 18, 2023
10:00 AM

12:00 PM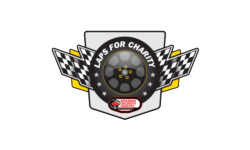 Saturday, March 18 | 10:00 AM to 12:00 PM
This is a great opportunity to beat your favorite driver to the track and be one of the first groups to tame the oval in 2023. You will have the opportunity to follow one of Charlotte Motor Speedway's pace cars and experience first-hand what it takes to tackle one of the most historic tracks in NASCAR. 
For only $60 per vehicle, you will get 3 laps around the oval.
Important Information:
The driver must print and complete the Waiver & Release form BEFORE arriving at the event. You will present this form to the SCC Volunteers when you arrive for the event.
Participants must register online. On-site registration will NOT be allowed for this event. You must register by 8:00 AM on Saturday, March 18th
Drivers must be at least 18 years of age and have a valid license
All occupants of the vehicle under 18 must have a parent present to sign a minor waiver
Vehicles must be street legal
All participants MUST wear a seat belt
Vehicles MUST stay in-line and behind the pace vehicle
Check-in will close 30 minutes prior to the end of the event. If you have not arrived and checked in by 11:30 a.m., you will not be able to take laps. Late arrivals will not be allowed to participate.
If you have questions or need additional information, please contact Taylor Kirby at [email protected]. Remember, your support of this event will benefit the Charlotte Chapter of Speedway Children's Charities and local children in need.