Karting for a Cause
Thursday, July 20, 2023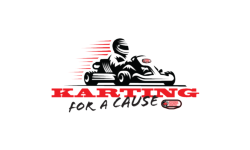 Have you been looking for the perfect opportunity to test your racing skills? Please join us for our 3rd annual endurance Karting for a Cause event benefiting Speedway Children's Charities at the rigorous infield karting track at Charlotte Motor Speedway.
Each karting team should consist of 2-6 drivers who will participate in the 3 hour endurance race. Each team will receive 60 minutes of practice/qualifying time prior to racing. The Final will consist of 3 hours of continuous racing action with a minimum number of required driver changes. The team with the most completed laps at the end of the 3 hours wins! Awards will be given to the top three teams.
For more information, please contact Taylor Kirby at 704-455-4461 or [email protected].