Laps for Charity
Wednesday, September 14, 2022
5:00 PM

7:00 PM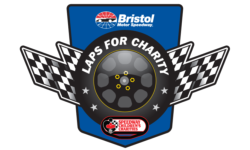 Take your vehicle around the World's Fastest Half mile and experience the ride of a lifetime! Join us for Laps for Charity at Bristol Motor Speedway. This fan-favorite event gives you the opportunity to drive your car, van or truck on the iconic track.
This year, we are giving our supporters a new way to experience the excitement! You drive your personal vehicle for eight laps behind the Bristol Motor Speedway pace car for $60 per vehicle. If you prefer to ride along, then you can jump into our BMS Chevy Camaro pace car and enjoy eight laps in either the front seat ($100 per person) or the rear seat ($85 per person). 
For more information, please contact Betsy Holleman at 423-989-6975 or [email protected].