Laps for Charity
Friday, November 6, 2020
5:30 PM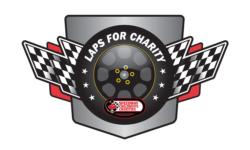 You've seen your favorite NASCAR drivers on our track… now it's your turn! Take your personal vehicle for three laps around the legendary Atlanta Motor Speedway track under the lights on Friday, November 6th. Plus, we've added a new, unique experience!
You can drive three laps around the track for $40 per vehicle. For those seeking an exclusive opportunity, we are offering a limited number of five lap private experiences for $125.
Proceeds from this fan-favorite event will help the Atlanta Chapter of Speedway Children's Charities as we work to help area children who are in need. Don't miss your chance to drive the track under the lights... it's a great time and a great cause!
Important Information:
Participants MUST purchase tickets online. On-site registration will not be permitted.
The driver must print and complete the Waiver & Release form. You will present this form when you arrive for the event
Gates will open at 4:30 PM; VIP Laps will take place between 5:00 PM - 6:30 PM; General Public Laps will begin at approximately 6:30 PM
You will enter through the main tunnel off of Speedway Blvd and proceed to the NASCAR Xfinity garage for check-in.
All participants MUST remain inside their vehicles and observe guidelines for safety and social distancing. 
Children six and older are allowed in personal vehicles.
All participants MUST wear a seat belt.
Vehicles MUST stay in-line and behind the pace vehicle.
Car clubs are welcome, but will need to facilitate a meeting spot offsite and arrive at AMS together as a group.
For questions or more information, please contact Juanita Martin at juanitam@atlantamotorspeedway.com.