Miracle Donation through the Month of March
Wednesday, March 1 -
Friday, March 31, 2017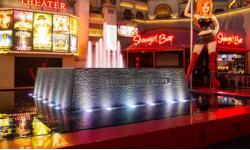 TOSS YOUR COINS!
The Miracle Mile Shops at Planet Hollywood Resort & Casino has designated SCC as the beneficiary of all coins collected in its fountain throughout the month of March.
The special honor is part of the Shops' ongoing Caring, Giving, Changing campaign, which raises funds for nonprofit programs and organizations.
THANK YOU FOR TOSSING YOUR COINS TO SUPPORT SCC!
SCC cares for children in educational, financial, social and medical need in order to help lead productive lives.
TWEET a photo of you throwing coins in the fountain: